Style Crush: OUR MUSE
Sometimes that rare moment occurs when, as a stylist, you dress a woman and immediately fall in love with every. single. thing. about her. The head-to-toe look comes together beautifully and brings to the surface something internally exuding from her. Some kind of magic. Maybe it's the girl, maybe it's the clothing, but most likely, it's the serendipitous fusion of it all. It takes you by surprise. We experienced this moment when styling Jeronique, our lead muse for the new personal styling sector of CMB.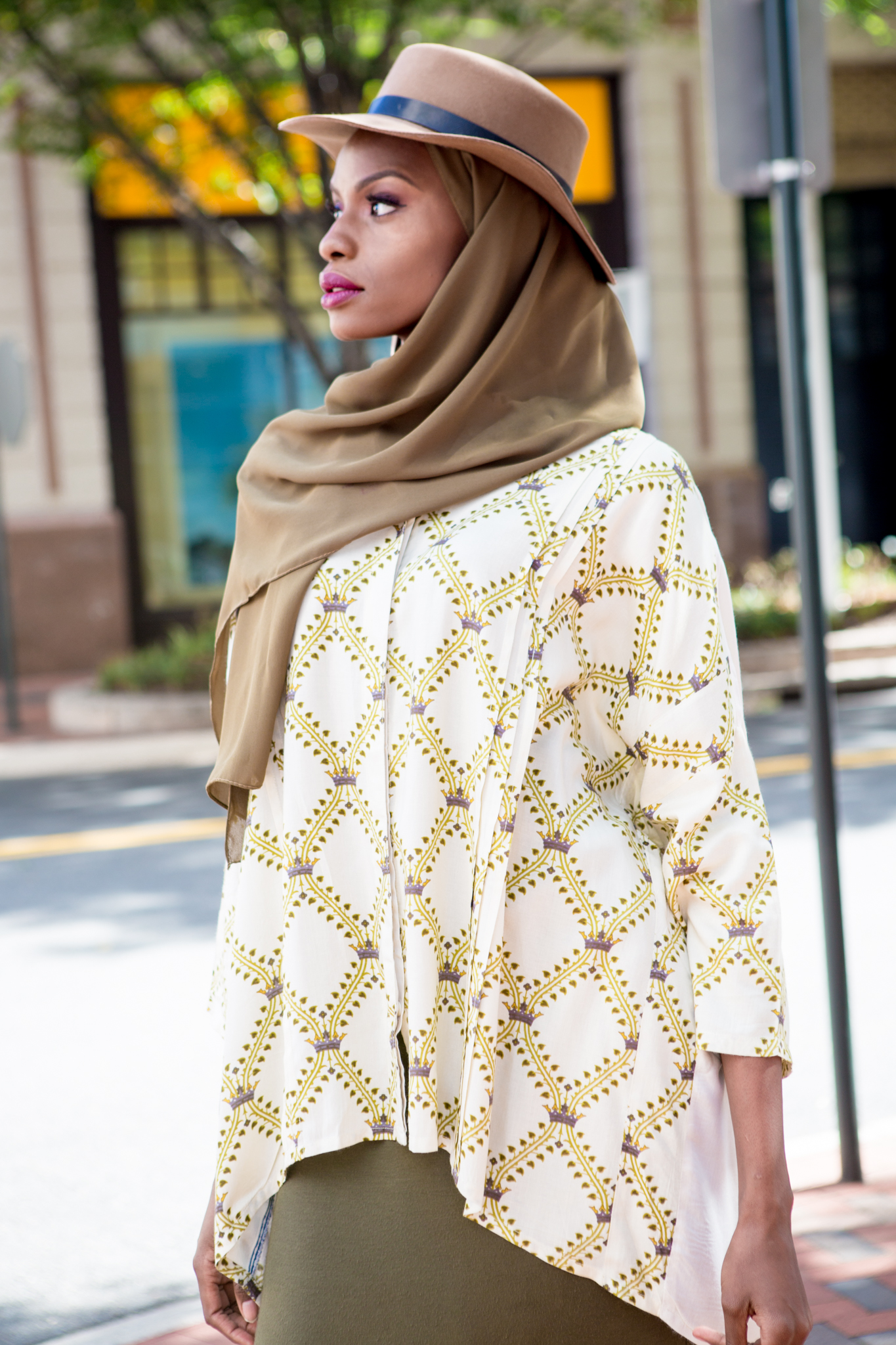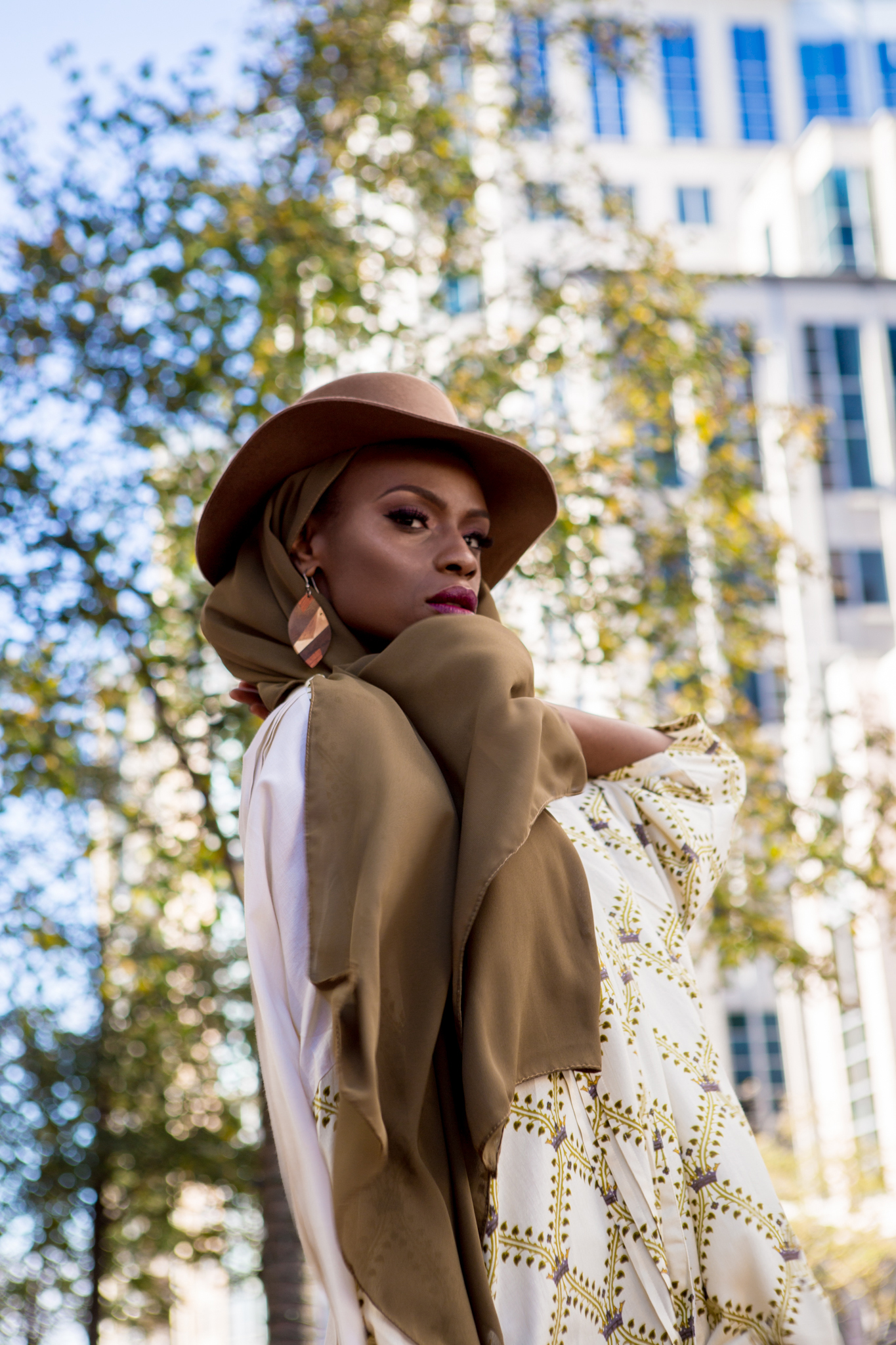 There is something about her look that can work for so many women, which is why we found it so inspiring. The hat and hijab combination easily relates to women who cover at various levels, with a dainty peek of the wooden earring - but only on one side. The natural makeup, not too much, but not too little - almost as easy as a your daily eyeliner + lippie. Her billowy top sways modestly about her, making it easy to wear for women with concerns over a bust, waist, hips, or rear, or even fitting over a baby bump. With buttons down the front, it easily accommodates new moms with nursing babies and makes for quick changing without disrupting hair/hijab styles. The comfortable jersey skirt is an easy pull-on, for fast-dressing college students or moms on the go, with stretchy waistband that accommodates various sizes, from athletic waists like that of the model herself, or pregnant bellies in the peak of their glory. The colors are earthy olives and browns, hues that look well on various skin tones. The print is subtle, only on one side of the top, mixed easily with a solid scarf and skirt. Easily worn in cool or warm weather, layered with a coat when it's colder, and breezy and cool when the sun is shining. Her black boot on this chilly day can easily be exchanged for sandals or flats as well.
She is our muse because she is embodies the ease of dressing modestly with style. CMB wants to show you that your choice to dress modestly doesn't mean being fussy or complicated, nor dressing in one particular style only. There are so many ways to achieve your look and we can show you how!
How to get the look
For only $19.95, your CMB e-Stylist will deliver up to 5 outfit options for this look directly to your inbox so you can shop conveniently online! Sign up today and leave the searching to us!